AQSIQ Certificate

An AQSIQ certificate allows you to sell scrap materials to China direct!
From July 1, 2004, the Chinese government decreed that they would not allow any scrap materials to enter China without an AQSIQ certificate.
We specialise in helping western companies gain their AQSIQ certificates.
We've been working in this field for over 10 years - since AQSIQ certificates have
been required.
We have an excellent, proven and demonstrable track record of successes.
We can also help you find Chinese buyers and help you sell your scrap materials to China direct!

Italian AQSIQ in Sept 2017!
GAL TRADE S.R.L - Jian got our AQSIQ certificate in 2016. Unfortunately we lost it because we changed our company name and our legal representative, without informing Jian or the Beijing AQSIQ authorities. But Jian smiled sweetly, nothing was too much trouble and got us another brand new AQSIQ certificate within one month! - What an amazing girl!

English AQSIQ Metal Renewal in Aug 2017!
Donald Ward Limited is doing very well exporting waste metal to China, especially Jian's introduction Chinese waste cable buyer to us. We are selling ship loads of containers to China. With this level of business, we obviously dare not have any risk of losing of our AQSIQ licence. Renewals are critical. Jian is our protector and she has just got our latest AQSIQ renewal without any drama!

Italian English Broker's AQSIQ Renewal in Aug 2017!
European Recycle Ltd has had a difficult year exporting to China, Jian was so considerate and offered us a very supportive package to allow us to continue exploring the Chinese market. We were touched by her kindness. Our renewal was granted with her brilliance!

Greek AQSIQ in August 2016!
KARATSIALIS BROS & Co - A Greek family run business would like to trade with
China due to a bit disappointing domestic market. We managed to work out a cost
effective AQSIQ solution for them, within 3 months, their approval was in place!

Italian AQSIQ in July 2016!
GAL TRADE S.A.S. DI DE VITA GAETANO & CO - We were approached by an Italian
company who had no English, all the communication came through their cousin in
Australia! Honour, trust, and efficiency won through. AQSIQ approval was granted
in July and certificate was on the MD's desk in August!

UK AQSIQ - Chinese New Year Reward!
Leopard Recycling Limited - We managed to achieve an ISO 9001 certification
within 3 weeks and we also got AQSIQ inspections passed within 1 month.
Our remit was to obtain an AQSIQ certificate for Leopard before Chinese New
Year - job done! They are now ready to start trading in Year of the Monkey!

Italian AQSIQ in November 2015!
COM STEEL S.P.A. - We successfully obtained the AQSIQ certificate for this Italian
company on 1st December 2012 and renewd their AQSIQ certificate on
18th November 2015.

Spanish AQSIQ in September 2015!
SAICA NATUR UK LIMITED - We got the AQSIQ approval for the UK operation owned by the Spanish market leader (with 9000 employees) on 22nd September 2015.

AQSIQ success in Summer 2015!
PONTIN & CO. S.R.L. - An Italian broker received a new AQSIQ certificate covering five categories: Mixed Waste Metal, Metal and Alloy Scrap, Smelt Slag, Waste Plastic and Waste Paper on 25th August
DI GENNARO S.P.A. - AQSIQ certificate granted for an Italian waste paper processor on June 5th
RMB S.P.A. - AQSIQ certificate for four categories successfully renewed on 26th August
LONDON MINING ASSOCIATES LIMITED - A London based trader granted AQSIQ licence for Mixed Waste Metal and Metal and Alloy Scrap on 31st July
ALLSERVICE S.R.L. - AQSIQ renewal application completed and passed within 20 days

More AQSIQ success in 2015!
B.F.R.S. (UK) Ltd - AQSIQ certificate successfully renewed on 13th January
99P RECYCLING LIMITED - AQSIQ certificate successfully modified and renewed on 13th January
ARDOUR WORLD LIMITED - AQSIQ certificate successfully modified (with new address) on 26th March
NEWPORT PAPER COMPANY LIMITED - AQSIQ certificate successfully renewed
on 11th March
ALLSERVICE S.R.L. - AQSIQ category expansion successfully achieved (adding mixed waste metal) on 26th March
ECOACCIAI S.P.A. - AQSIQ certificate successfully renewed on 6th May
RE-GEN WASTE LTD - AQSIQ certificate successfully renewed on 7th May
We not only help you to obtain an AQSIQ certificate.
We also help you to renew, expand, update and maintain your AQSIQ certificate.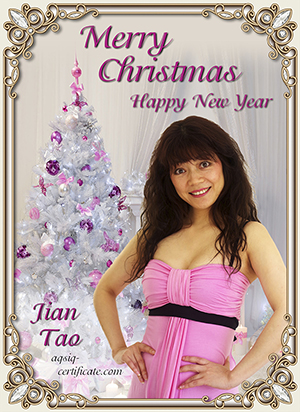 Ms Jian Tao, AQSIQ specialist