We have an excellent success rate with obtaining AQSIQ certificates.
Here are some examples:
---

AQSIQ certificate successfully obtained in 2012 and renewed in 2015
I was impressed by the results achieved for many European companies which were satisfied with Ms. Jian Tiao's expertise.
I would like to thank Ms Jian because she had replied always promptly with knowledge and kindness for every question , doubt and stress that occurred on this complicated application.
Ms Jian Tao, a lady with true AQSIQ experience and knowledge:
We had no chance to talk to Beijing AQSIQ officials
She seamlessly helped us organise all the documents and submitted them to Beijing.
She informed us immediately as soon as our ISO 9001 agent had received the inquiry form, without a second's delay.
She closely monitored the document process in Beijing and kept us right up to date with developments.
She excitedly told us within the minute when our AQSIQ certificated was granted - 1st December 2012.
She came to Milan to support us for an AQSIQ site inspection (conducted by the Beijing Government officials) on 24th January 2013 and we were awarded an excellent score.
She even flew to Beijing and successfully renewed our AQSIQ on 18th November 2015!
It is my great pleasure to give this refernce for Ms Jian Tao in recognition of her great job she did for our company.
Mario Ciummei, Sales Director, Com Steel s.p.a.
---

Quality mangagement documents - key to AQSIQ success
Ms Jian Tao put so much effort into our quality management documents, which was the key to our AQSIQ success!
We were so impressed with Jian's rigorous working attitude. She checked every single clause from our quality manual, upgraded it to meet the Beijing AQSIQ requirements, and then it was double checked with our ISO issuing organisation.
So everyone was completely and forensically happy with all the documents!
Our documents seemed to pass effortlessly, due to Jian's outstanding document preparation work!
Simone Mariani, Director, European Recycle Ltd.
---

Jian measured up our recycling yard
I'm so happy that Jian has got our AQSIQ through.
I really appreciate how much effort she has made to push our application through to completion.
I still remember that cold and wet morning that Jian and her colleague came to measure the site. The conditions were really not pleasant in the yards. They happily did the job, measured each department, our loading/unloading areas, production site and yards.
Can you imagine any other beautiful girl in stiletto heels measuring up a recycling yard?
Getting our AQSIQ certificate has really cheered up our management team.
Claire Brindly, Donald Ward Limited Trading As Ward Recycling.
---

Jian made it so easy - Robert Voss CBE
I met Jian at a BIR meeting and she offered to help us with our AQSIQ renewal and she assured me she would make it a simple exercise.

I was somewhat sceptical but agreed to work with her and her team at Mandarin Europe.

Boy was she right and my scepticism was totally unjustified- she was brilliant and the renewal was painless and easy.
She also handled our ISO 9001 application from start to finish which others had warned me would be a long and time consuming process. Not for us Jian made it so easy with only a couple of short meetings and a lot of background work by her team.

The efficiency and speed with which Mandarin Europe processed both these applications was amazing and gave us an easy passage through what can be a laborious and difficult process.

I can not recommend Mandarin Europe highly enough and will have absolutely no hesitation whatsoever using them for any future renewals or new applications.
Robert A Voss CBE, Chairman of Voss International Limited.
---

We are a Turkish company granted AQSIQ!
It was overwhelming to hear we were the only Turkish company when Beijing AQSIQ officially published the new release on 25th March 2014.
It was all due to Ms Jian Tao.
Up to now we still haven't got the chance to meet this Chinese lady based in the UK.
All the application work was done via email and skype.
She has delivered above and beyond what we expected.
When we were having difficulty, Ms Jian Tao kindly pointed out:
AQSIQ certificates are issued by the Chinese government, so no one can absolutely guarantee that the certificate will be awarded.
If anyone has offered a guaranteed result, then I suggest that you should be very cautious.
The practical way to choose the best person to work with is to contact their previous clients to get honest and accurate feedback.
She was so right, we followed her advice and we got our precious AQSIQ certificate!
I would unhesitatingly recommend Ms. Jian and plan to continue getting counselling for our international business needs.
Mustafa Urgen, Business Development Manager, Muzaffer Pinarbasi Recycling
---

AQSIQ submission within 3 days and it passed!
We suddenly realised that we only had 3 days left to renew our AQSIQ certificate.
We approached Ms Jian Tao for help in our desperate situation.
She took the job on, mobilised her whole team, and got them working on day and night shifts.
Can you imagine pages and pages of documents, floor plans, photos, notarisation, all translated into Chinese ... completed in 3 days?
Not possible?
The documents arrived in Beijing just in time.
She did it, and we passed.
We were all absolutely amazed by Jian's experience, skill, knowledge and can-do attitude!
Mr Alan Peers, Commercial Director, Newport Paper Company Ltd.
---

AQSIQ successfully achieved within one month for a Greek company!
We highly recommend Ms Jianjun Tao - AQSIQ expert
We tried to work on the AQSIQ application on our own
We had huge difficulties in preparing AQSIQ documents:
We had no chance to talk to Beijing AQSIQ officials,
Our China agent was trying to help, but was rejected by Beijing AQSIQ,
We didn't know what the Beijing AQSIQ officials really wanted...
We were so worried that we would not be able to get our AQSIQ renewed.
Ms Jianjun Tao was brought in
Then one our UK customers recommended Ms Jianjun Tao, Director of Mandarin Europe Limited.
She immediately realised the urgency of the matter,
She responded magnificently and took over the whole project on 16th March,
Even when she was on a business trip in China, she spent every night working with us, discussing, collating and preparing documents.
Excellent result from Ms Jianjun Tao
Within one month she got all the problems solved,
All the documents were drawn up, submitted and accepted
And got our AQSIQ certificate approved on 15th April
We are delighted with our AQSIQ certificate.
We were so impressed with Ms Jianjun Tao's results driven work ethic.
George Tsagarakis, Archimedes Neonakis S.A.
---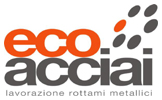 AQSIQ joyfully achieved for an Italian metal company - ECOACCIAI S.P.A.
We want to thank you for your cooperation and help that you gave us to get the AQSIQ license.
We realized immediately that you were the right person to carry out this delicate task, and even if you are not the cheapest company, we rely on you because you've shown immediately efficiency and perfectionism.
You have always work very close to us, step by step through the whole AQSIQ process with us. Together we have created a great team.
Fabio Cinelli, CEO, ECOACCIAI S.P.A.
Vogliamo ringraziarti per la collaborazione e l'aiuto che ci hai dato per ottenere la licenza AQSIQ.
Ci siamo resi conto subito che eri la persona giusta per svolgere questo delicato compito e, anche se la tua non è la società più economica, ci siamo affidati a te perché hai mostrato immediatamente efficienza e perfezionismo.
Sei sempre stata molto vicino a noi, passo dopo passo attraverso l'intero processo AQSIQ. Insieme abbiamo creato una grande squadra.
Fabio Cinelli, CEO, ECOACCIAI S.P.A.
---

AQSIQ failed once, but succesfully achieved by Jian Tao
We are a metal trading company, based in London. We started our AQSIQ application in the beginning of 2011, but like many applicants,
we failed!
Ms Jian Tao offered all her support, explained the changes of AQSIQ requirements, drafted the documents, and even travelled to Beijing to re-submit the application in December 2011.
We were granted an AQSIQ certificate on 19th Jan 2012.
Jian Tao's AQSIQ know-how has opened the door for us to export to China - thank you so much, you are the princess of AQSIQ to us!
Atif Mohammed , Director, BFRS UK Ltd.
---

AQSIQ failed by a Beijing agent, but successfully achieved by Jian Tao
We were using a Beijing agent to apply for an AQSIQ certificate from 2008. They charged us £3000 up front.
We were asked to submit more information, more information, and more information. We even did the notarization 4 times ... endless work, but up to 2011 still no result. We were rejected 4 times.
In July 2011, in desperation we asked Ms Jian Tao to help with our application. She stood in and took on the case straight away. Beijing AQSIQ approved our application on 18th Jan 2012.
Ms Jian Tao's results speak volumes. We are so grateful to her, beyond words.
Sky Li, General Manager, 99P Recycling Ltd.
---

AQSIQ succesfully achieved for a broker
It was late in 2005 when I was discussing the possibilities of expanding our business into the Chinese markets with some colleagues from The Bristol Chamber of Commerce. I was bemoaning the fact that we now had to achieve registration with The Peoples Republic of China and how incredibly difficult it would be for a company such as ours to achieve such a standard to be considered for registration, we are after all a Brokers of Waste Materials and as such do not actually process we facilitate.
Our colleagues at the Chamber suggested I speak to a lady by the name of Jian Tao a Director of Mandarin Europe Ltd as they were sure she could point us in the right direction and help us achieve this elusive registration. After many meetings and the presentation of many different documents we were ready to finally present our application. Jian held our hands all the way through the process and helped us answer the correct questions in the correct fashion.
In April 2008 we were finally registered and had achieved our AQSIQ Registration with The Peoples Republic of China .
All of which would not have been possible without Jian Tao!
Peter Dyer, MD Failand Paper.
---

AQSIQ successfully achieved for a UK plastic recycler
"I am very pleased to confirm Mandarin Europe Ltd under Jian Tao's expertise have provided us with excellent advice and service for our successful AQSIQ license application in 2005 and then again for our re-application in 2009. I have found their professional and thorough work excellent in all respects and without doubt very integral to the successful award of this highly valued Chinese import license. I would highly recommend their services to anyone."
Jason Moore Managing Director, Moores Recyclin.
---

AQSIQ successfully achieved for an Irish family run business
Over the period of the application we have been delighted with the easy relationship that we have built up with Jian and Mandarin Europe and the consistency of their operation. We attach a high value to the robustness of their service. Jian appears to be eager to assist us and has been very open and helpful both during the application and once it was achieved to help get trading going with China .
Jian and Mandarin Europe have a good knowledge and understanding of the AQSIQ certification process, I have been very impressed with Mandarin Europe's commitment to high standards, reflected in the work they have done for Re-Gen Waste.
Joseph Doherty, MD Re-Gen Waste Ltd.
---

AQSIQ smoothly obtained for an Italian plastics/logistics company - ALLSERVICE S.R.L.
My boss and I went to London to meet Ms Jian Tao. We were in a strong need to get our own AQSIQ licence.
From the first sight my boss decided that this is the lady who could help us with our AQSIQ certificate.
Unhesitatingly we decided to work with her and gave her mandate for our AQSIQ licence.
Our side was sometimes a bit slow to supply the documents Ms Jian Tao was asking, but amazingly she still succeeded to get our AQSIQ approved in July.
Just think about we only gave her the last document at the end May - but AQSIQ was granted in July, in less than 2 months!
Charming, helpful and successful AQSIQ lady - thank you, Ms Jian Tao!
Massimo Zorzan, ALLSERVICE S.R.L.
---

Ms Tao was brilliant, she single-handedly got the AQSIQ approval for us!
Thank goodness for Ms Jian Tao's patience, we eventually got our AQSIQ approval through!
We were very pleased that she took all the trouble to visit our site in Swansea.
She personally collected all the data and information, and drafted all the AQSIQ documents accurately and rapidly.
All the documents were submitted and accepted happily.
Then the Beijing AQSIQ seemed to "go to sleep", we waited and waited.
One month passed, another passed, nothing..., six months passed, still no progress, nothing, nothing, nothing...
We were getting desperate.
Ms Tao stayed very calm, and kept on contacting the Beijing AQSIQ office. She stuck with our application, and kept on pushing.
Suddenly the new batch was released, and we were on it!
Ms Tao was brilliant, she single handily got the AQSIQ approval for us!
Karl Dunn, Director of Swansea Dry Docks Ltd.
---

She is so much on top of the whole AQSIQ process
Jian Tao another AQSIQ professionally and reassuringly executed.
Once again, our AQSIQ has been successfully renewed by Jian.
She is so much on top of the whole AQSIQ process that it is very reassuring to have her in your team.
If you work with Jian, you'll feel calm and confident that everything will be fine. And of course, it will be!
Phil Brewer, CEO, The Remet Co Ltd.